As a fifth generation Indiana commercial cattle operation, our focus is on raising efficient, healthy Angus and Angus Simmental cross cattle with goals of:
Producing excellent replacement heifers


Producing feedlot yearlings that perform at the high end of the feed conversion, grade and yield spectrum.
Our 1140 acres sustain approximately 180 brood cows, bulls, and replacement heifers. We have a closed herd except for our bulls which we buy from sources such as the Purdue University Bull Test, Stewart Select Angus, Gibbs Farms in Alabama and Moser Ranch in Kansas.

Spring Creek meanders through our property and is one of our main sources of water for our cattle, along with several wells and ponds.

Our cows summer graze on legume / grass mixed pastures and daily fed round bales during the winter season.

Weaned calves, Freezer Beef Cattle and fall calving cows are fed byproducts such as corn gluten and soy hulls along with alfalfa / orchard grass hay.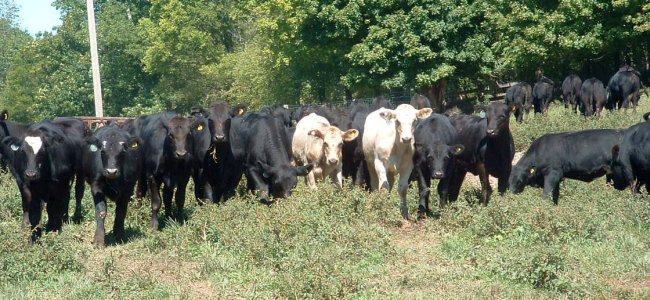 Our cattle going to feedlots are preconditioned from 45 to 60 days and are given two rounds of modified live vaccines.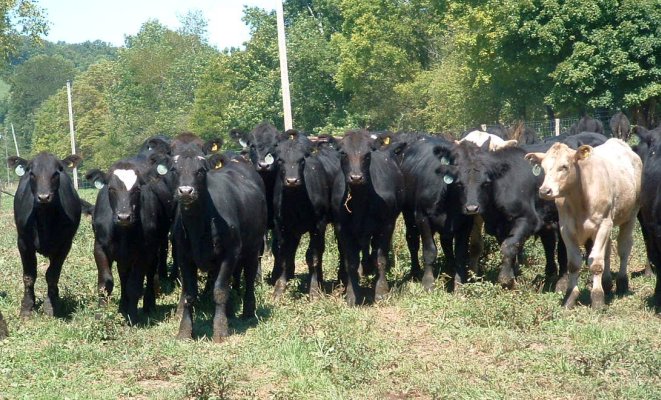 Freezer beef are typically fed approximately 90 days and are hormone free. Contact us to purchase Freezer Beef.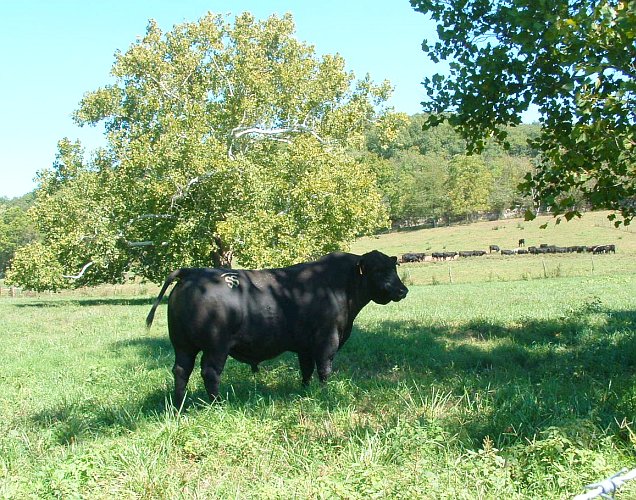 Our bred heifers are sired by Angus or Angus Simmental cross bulls and are bred to low birth weight EPD Angus bulls. Contact us to purchase our Bred Heifers.